Latest News
A successful weekend for the LMFTS Committee Members
16 Mar 2020
Well done to our Retriever Secretary and Retriever committee members Stuart Woodcock and Lisa Marson, who's young dogs achieved 1st and 2nd in the Pennine Training Area Puppy Working Test.
Thanks to our friends over at the PTA team for all there hard work in putting on the day, coupled with helpers, judges and land owners for use of the ground! The clubs efforts are second to none in the promotion of good dog work in the shooting field whilst also introducing many new faces to our sport.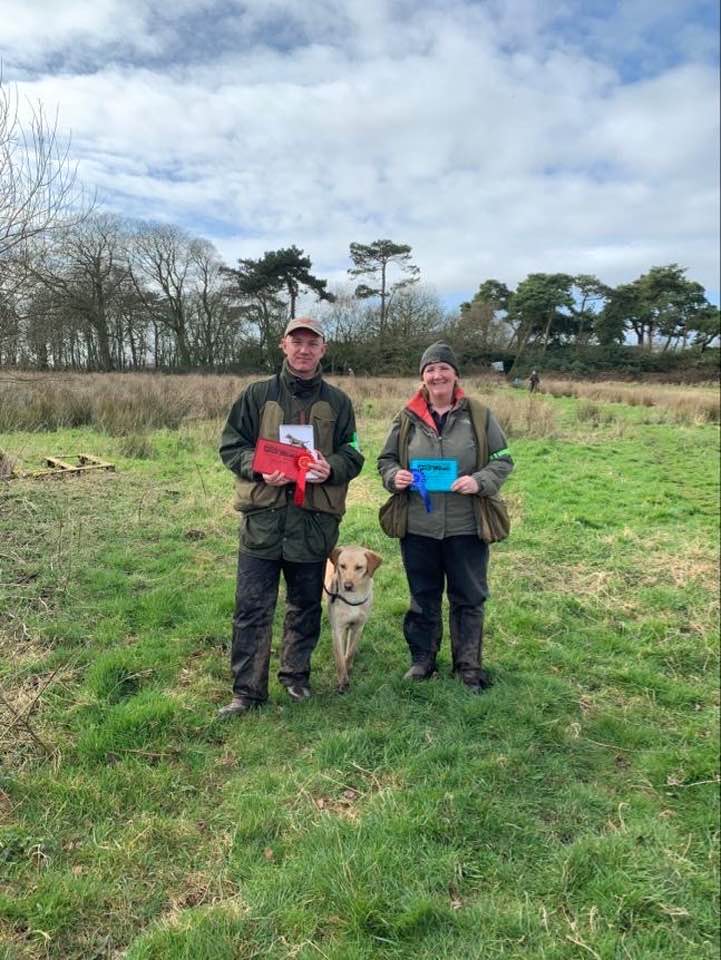 Stu and Lisa with Garagill Littlescot Able.
Below - Lisa's Lab Dog, 'Harley' (Ringbarn Fairmont of Jaycote).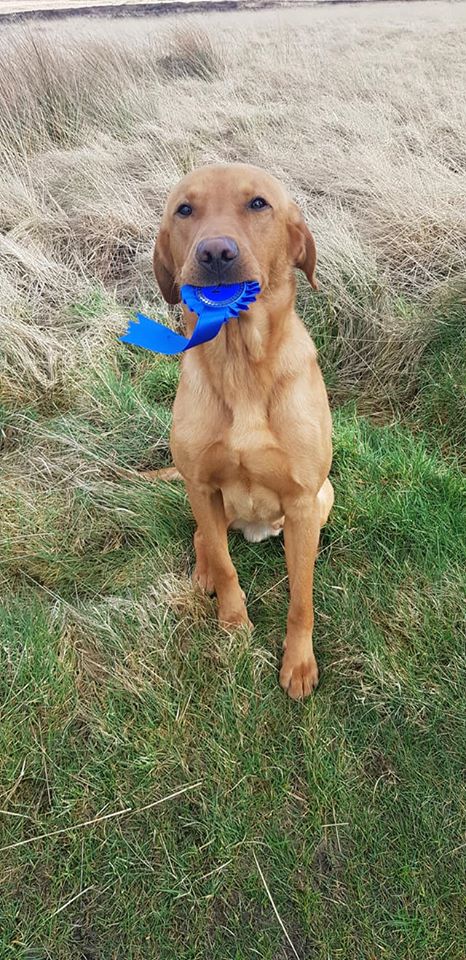 Dave Abbott's part of a Winning Team - Hecktor-Kirk 2020
15 Mar 2020
Well Done to Dave Abbott(Committe Member), John Beachall and Trevor Linfoot (Team Vet-Spec) winning the HK Open Working Test.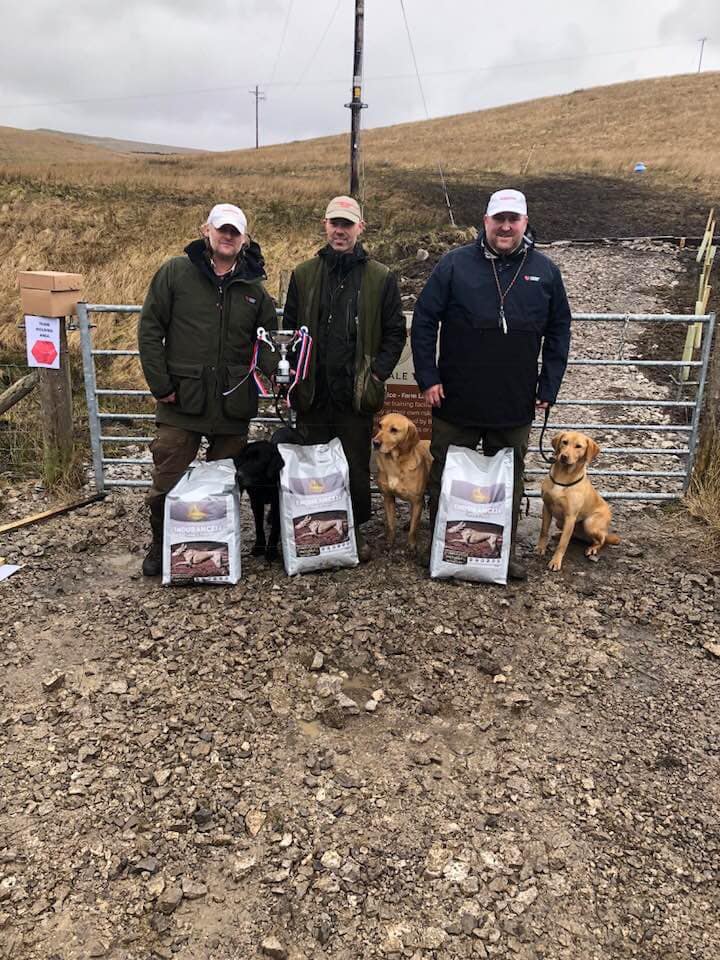 HK's Charity Event raised an amazing £3331.42 !!!
This money will fund a forest classroom for a federation of 3 primary schools in the Dales. Askrig , Bainbrige and west burton schools.
Well Done to all involved!
Membership Renewal 2020-2021 Season
03 Feb 2020
All existing members can now renew their membership online! Please log into your membership area with your registered email address.
You do not need to have a paypal account to process your payment as you can simply pay via debit card using this service.
You will be able to select one of the following membership types.
Joint Memberships please contact the membership secretary as we need to know which two members your payment covers.
Ideally, each member should have their own unique email address in order to fully benefit from our site.
Bickerstaffe 2019 Novice A/V Spaniel Field Trial Results
04 Dec 2019
| | | | |
| --- | --- | --- | --- |
| 1st | Dawsonlee Krystal | Mr Richard Wells | Mr Richard Wells |
| CoM | Tyberius Bud | Mr Robert Fairhurst | Mr Robert Fairhurst |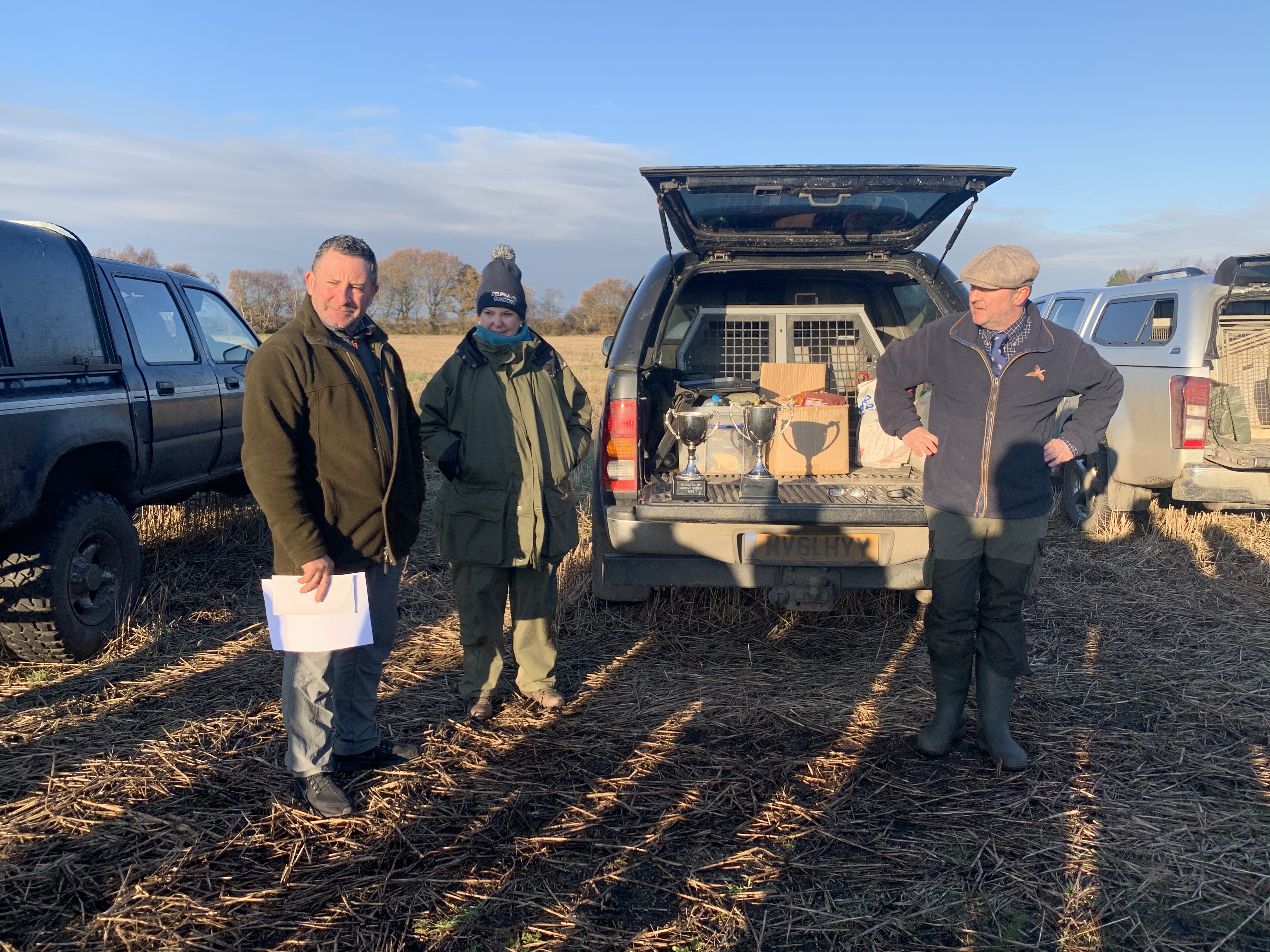 Lupton Shoot - Field Trial Winner - Mr Chris Slater with Saxonvale Adria
13 Nov 2019
Congratulations to Chris on winning the Lupton Novice AV Spaniel Field Trial by kind permission of Mr G Mullaney and Keeper, Daniel Redfern.
| | | | |
| --- | --- | --- | --- |
| 1st | Saxonvale Adria | Mr Chris Slater | Mr Chris Slater |
| 2nd | Windforge moon of Nithvalley | Mr Andrew Platt | Mr Andrew Platt |
| 3rd | Whaupley Lancaster of tarncrag | Ms F Ardley | Ms F Ardley |
| 4th | KilHopemoss skylark | Mr John Semmens | Mr John Semmens |
| CoM | Cornermarsh Haw Head Girl at Lindowmoor | Mr Damian Riley | Mr Damian Riley |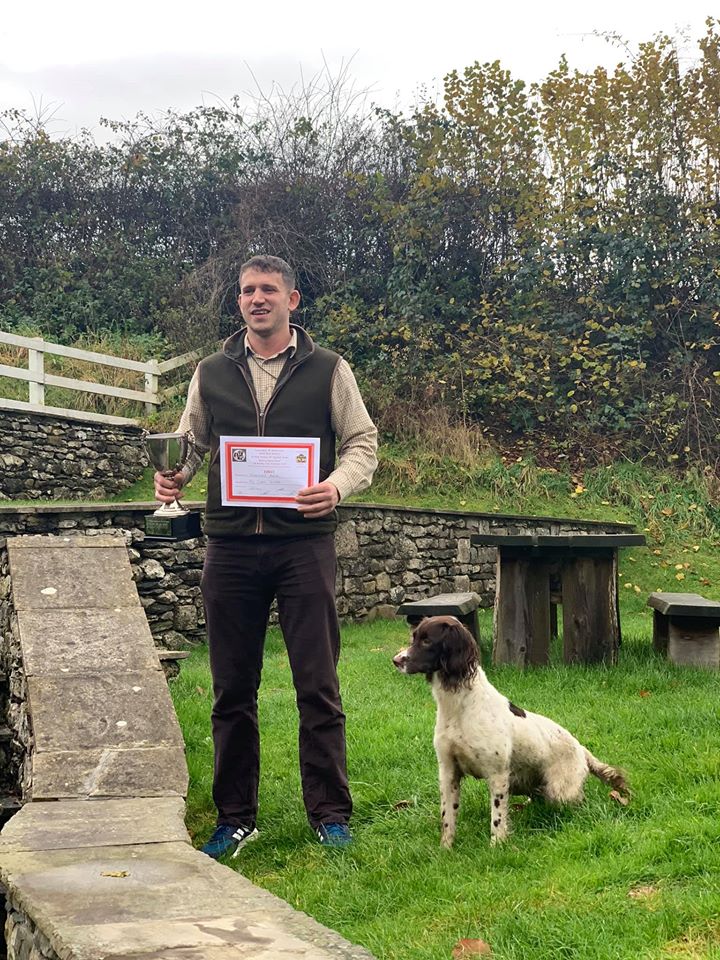 Winster Open A/V Spaniel (ex. Spaniel Cocker) ~ 29/10/19 ~ Winner Mr D Horsman with Cornermarsh Charisma
29 Oct 2019
| | | | |
| --- | --- | --- | --- |
| Position | Dog | Owner | Handler |
| 1st | Cornermarsh Charisma | Mr David Horsman | Mr David Horsman |
| 2nd | Helmsway Harrington | Mr Ian English | Mr Ian English |
| 3rd | Broomfeild Lori | Mr Paul Matthews | Mr Paul Matthews |
| 4th | Buccleugh Quince | Mrs Tina Nicholas | Mrs Tina Nicholas |
| CoM | Chinchgook Dawn Run of Dawsonlee | Mr Ian Openshaw | Mr Stephen Tyson |
| CoM | Helmsway Hotshot | Mr Ian English | Mr Ian English |
Congratulations to Mr Mike Nelson with Hawksgarth Indiana
22 Oct 2019
The club would like to recognise our winner of the Wolfen Hall, Open Retreiver Field Trial held 22/10/19.
Mr Mike Nelson and his Labrador Ret. now made up to 'FTCH' Hawksgarth Indiana - Scooping both First Place and also Guns Choice Awards.
Second Place went to Mr V Price with his Lab.B 'Gallowayrose April'
No Other Awards
Hawksgarth Indiana
.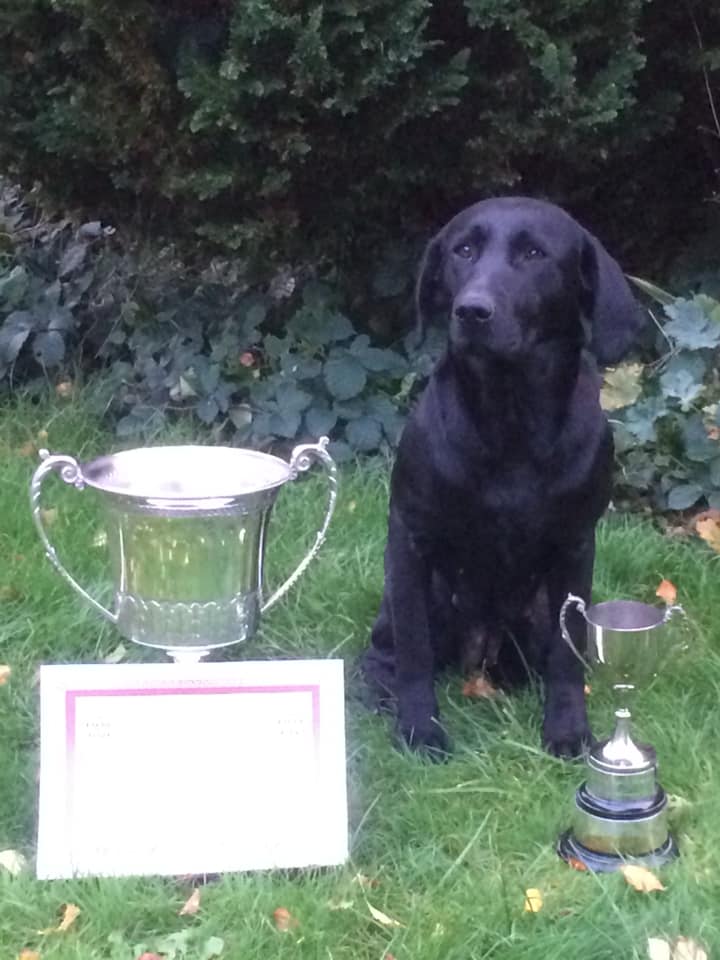 Club Secretary Field Trial Success
18 Oct 2019
Novice Win for Sharmesvale Velvet Scoter
Congratulations to Lee Marson (Spaniel Secretary) who's ESS bitch 'Livvy' Won the North Western Counties Field Trials Association's Novice Spaniel Trial.
On the previous Day, Lee had also achieved 4th with his ESS Dog, 'Bolt', in the North Open Trial. Well done Lee, Livvy and Bolt 🏆
A great couple of days!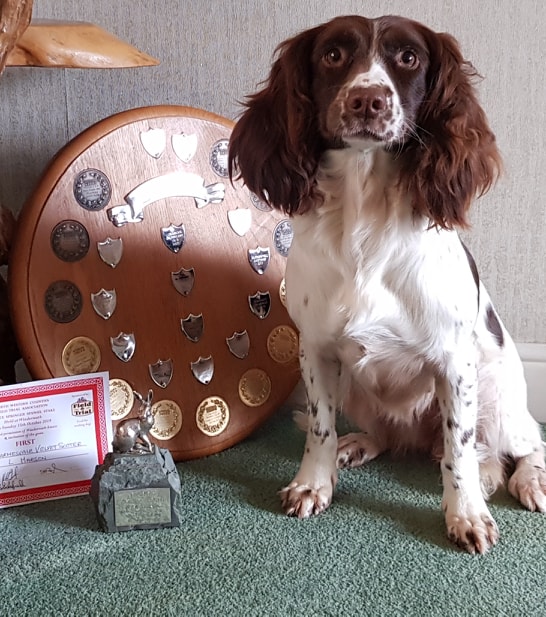 Total Management System
03 Oct 2019
Just to clarify to our membership, exactly what the system does with regards to entries and draw prioritisation.
For Open Stakes
Qualified Members Dog
Qualified Non Members Dog
Members Dog with Another Qualification
Non Members Dog with Another Qualification
Members Non Qualified Dog
Non Members Non Qualified Dog
Anything else
Once put into these categories, the dogs in each category are then grouped by primary dog, secondary dog.....So if there are any second dogs entered (i.e. multiple dogs owned by the same person) - the order for open stakes would/could become
Qualified Members Primary Dogs
Qualified Members Second Dogs
Qualified Non Members Primary Dogs
Qualified Non Members Second Dogs
Members Primary Dog with Another Qualification
Members Second Dog with Another Qualification
Non Members Primary Dog with Another Qualification
Non Members Second Dog with Another Qualification
Members Not Qualified Primary Dog
Members Not Qualified Second Dog
Non Members Non Qualified Primary Dog
Non Members Non Qualified Second Dog
Anything else
For any other 'Non Open' Event Stake: ie, Novice, Working Test etc.
Members Dog
Non Members Dog
Anything else
This is based on the Kennel Club Rules for draw prioritisation.
Thanks
LMFTS Committee
New Website
15 Sep 2019
The website changes are intended to deliver enhanced user experience when interacting with the Lancs & Merseyside Field Trial Society. We encourage all members to use online services, as you know the role of our secretaries is very time consuming and at times, very challenging - we ask that you support our club to run as smoothly as possible and use the online services that we have invested, on behalf of our members.
Within the profile section you will be able to;
Confirm and validate your contact details, and create your new password.
Upload your dog details (supports multiple entries).
Opportunity to apply for our Spaniel and Labrador Trials for the coming season (online).
The new website is designed to make the club run more efficiently from both membership and committe perspectives. We will of course continue to support paper applications, but please consider adopting the online processes - we are here to support you with this as it helps both Members and Club Officials.
Automated Membership application & annual renewal process.
Improved Field Trial and Working Test application process; including an automated draw system to ensure fairness and transparency is maintained.
Provides you with more convenient payment choices (PayPal, BACS or Standing Order).
Web site optimised for both IOS & Android Smart Phones.
I wish you all the very best of luck for this season, and the committee and I would like to hear you feedback once you have had the opportunity try the new site.
Thanks and Regards
Mike Humphrey
Chairman LMFTS